Personal Trainer Beverly Hills
Beverly Hills Personal Trainer
Looking for personal trainer in Beverly Hills?
Hi! I'm Jason Kozma, Mr. America and certified personal trainer and sports nutritionist. My company, High Performance Personal Training has been getting Angelinos in shape for over 20 years.
I create custom designed nutritional and lifestyle plans for each client whether they train with me personally or with one of my world-class High Performance Personal Trainers. We create amazing results in a short time.
Whether your goal is to stand out at a red carpet event, get in shape for a wedding or reunion, perform better at sports, improve functional strength and mobility, or just feel great, we are the answer.
Don't waste your time with lesser trainers or trying to figure it out on your own. We've been there and done that successfully hundreds of times. Call a professional.
Why You Should Train With Us in Beverly Hills
My passion is your success. There are a lot of personal trainers in the Beverly Hills area.  So many, in fact, it can be overwhelming. How do you find the right trainer for you? What kind of workout is the best type to help you meet your objectives? If you're trying to lose or gain weight, what type of diet will support your needs and achieve success? Wouldn't it be great to find that one person with all the answers?
Here I am, Mr. America, Jason Kozma, ready to support you in your health and fitness goals. Why me? Why Mr. America, Jason Kozma? What sets me apart from the myriad other personal trainers in Los Angeles? My dedication to my clients and enthusiasm for helping you to achieve incredible and lasting results.
Don't believe me? Just ask my clients and check out my Before and After and Client Testimonials pages.  Some trainers can help you get some results quickly, but my program helps you maintain your success week after week, month after month and year after year. When you want to get in shape and stay in shape, contact me.
Sample Before and After Clients
I've spent over 20 years as a Certified Personal Trainer and Sports Nutritionist working with professional athletes, celebrities, fitness competitors, bodybuilders, executives and regular people who all want the same thing: Optimal health and ideal physiques.
I've developed several fast track programs to help you lose fat, gain muscle definition or tone and increase metabolism.  You'll see results in a few short weeks and in eight weeks you'll see an incredible body transformation.
I've personally trained my team of High Performance Personal Trainers to my high standards of performance in order to support your goals. I create a customized workout to tone, tighten and define your physique as well as a nutrition plan using only whole, natural foods packed with protein, fiber and vitamins to support your fat loss and increase your metabolism.
If your next question is "Great! But when can I make the time to work out?" Or, "How will I be able to stay on track and meet my goals? I'm so busy, I can barely remember my name."
I get it. In order to get in shape, you need to make a commitment. You need to set aside the time to work out and you need to remember to eat healthy, nutritious foods.
My team and I are here to help. We can bring the workout to you, you can come to us, and I even provide online training and coaching world-wide via my exclusive fitness app.  My in-home personal trainers and yoga instructors will work with your home equipment or even bring their own to you. We can come on-site for location shoots as well. You can come to any one of our well-appointed gym locations on the Westside, or even do virtual personal training sessions via Zoom or FaceTime.
There's no excuse now not to get in shape. Contact me today to get in the best shape of your life. There's nothing to regret except not calling me.
So if you are ready for real results instead of another quick fix gimmick, work with a team of professionals with the proven experience to help real people like yourself with busy lives get these exact same results (many in as little as 8 weeks). Contact us.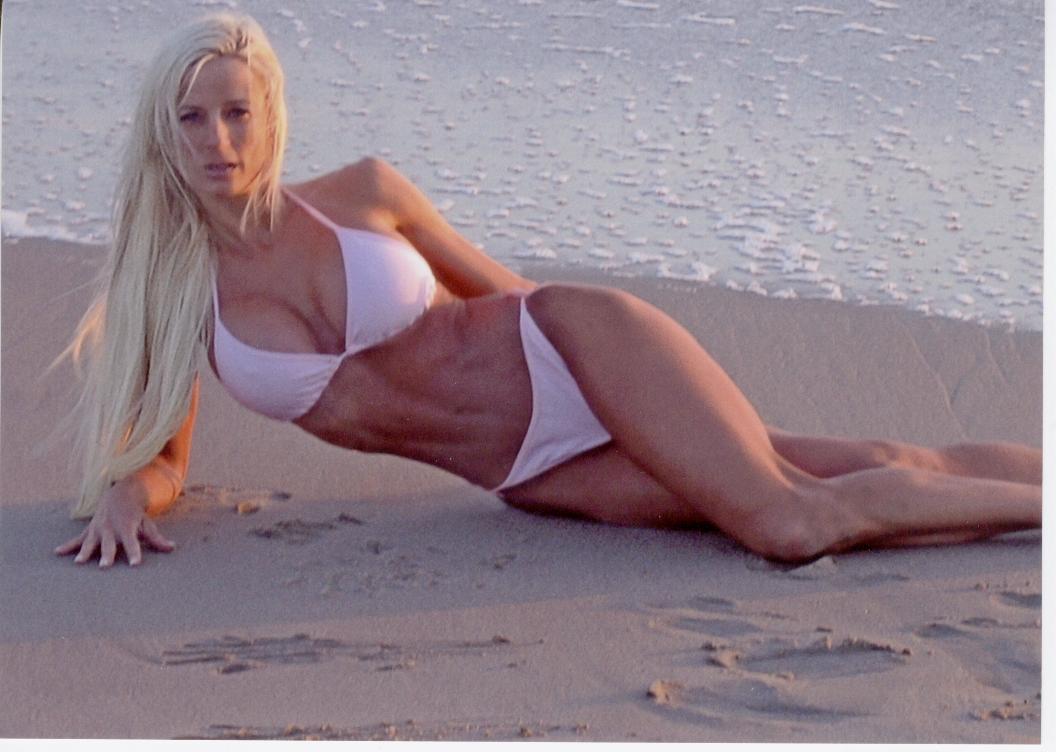 Eric age 53 – Eric's muscle mass enables him to eat dessert every day and he still looks like this!
I did a lot of research on trainers online and in person. Jason Kozma has amazing reviews from everyone that has worked with him. His results were the results that I needed, particularly the results he got with women who needed to lose those final 10 lbs or so. In my case I would always say if I can just get off these last 10 lbs, but I would never do it. I just couldn't do it. Well Jason Kozma did it!
Jason's training is perfect for me. I worked with many trainers in NYC, the Hamptons, Miami and LA. Jason is by far the best! I never wanted to skip days. His workouts are definitely work but he doesn't overdo it. Also, I have had many trainers who talk so much that you don't fit that much in during the workout. I've never felt with Jason that I didn't have a complete workout.
My analogy for Jason is this it's kind of like when you have the freshest sushi you can't go back to grocery store sushi; once you work out with Jason you will never want another trainer. They just don't compare. He is that professional and that good at the results he produces!
I'm out of town now and I won't work with another trainer. Luckily Jason can work with people like me and can create a program for you.
I trust him with the results I need for my body. He has improved my overall figure, my posture and my self esteem in regards to my body. For that I am thankful! & clearly I highly recommend Jason Kozma to train your body into the shape you want it to be in!!!
~Sarah
Our Beverly Hills Personal Trainer Team
Team Leader Jason Kozma has gone to great lengths to train the very best Beverly Hills trainers to be a part of his High Performance Personal Training Team.  Under Jason's watchful eye, his trainers provide the highest level of personal training expertise and service.  Already requiring 10 years or more of professional experience and a proven track record of results, Jason further his trainers' expertise by teaching them the High Performance Method.
The High Performance Personal Training concept is a unique blend and style of resistance training, cardiovascular exercise, and nutritional planning that produces the most dramatic results seen with any personal training program. Go to the Before and After Pictures and Client Testimonials sections for examples.  To learn about Mr. America Jason Kozma, click on the "About Me" section.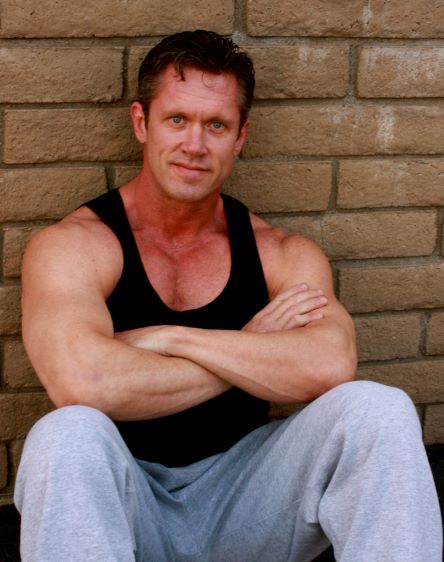 Dennis has over 25 years of athletic training, bodybuilding and fitness conditioning experience and brings a wealth of knowledge and skill to his personal training clients. Dennis has worked with a wide range of clients of differing needs and goals to help them achieve their optimal health and fitness. For Dennis, personal training is about helping his clients build strength, decrease body fat, increase flexibility and performance as well as overall fitness.  He incorporates all forms of weight and resistance training, cardio vascular conditioning, mobility and agility training, while motivating and coaching his clients.
Dennis began his athletic career in high school which laid the foundation for a career in competitive bodybuilding and power lifting. While competing nationally, Dennis started working as a personal trainer, utilizing his extensive knowledge of strength training, nutrition and bodybuilding to help his clients achieve their health and fitness goals.  Dennis's accomplishments include numerous awards, achievements and titles in bodybuilding and power lifting (State & National) 1986-2005. 
Areas served: Beverly Hills, Bel Air
In Home Beverly Hills Personal Trainers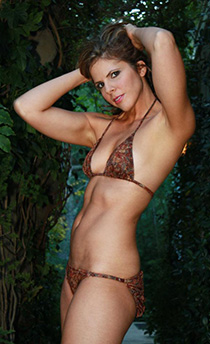 Tasha, personal trainer for over 10 years, has experience in quick body fat loss, pre- and post-natal training, sports specific and muscle rehabilitation training. She is certified with the NASM, APEX nutrition, vinyasa yoga and assisted stretching. She has worked in such clubs as Equinox and Sports Club LA before joining High Performance Personal Training. Tasha has trained celebrities and athletes as well clients with everyday fitness goals. Tasha can bring her equipment into your home, to a park near you, or meet you at her nearby gym. Goal setting and monitoring of your nutrition and cardio evaluations are available as well.
Areas served: Beverly Hills, Bel Air, West Hollywood, Los Angeles
Kevin has worked with Jason for 20 years. Kevin's athletic background includes competitive cycling and he of course specializes in muscle building and anti-aging training.
Areas served: Beverly Hills, Bel Air, West Hollywood, Los Angeles
Check out the before and after slider on the right column of this page, or navigate to the Before & After page!
Frequently Asked Questions About My Program: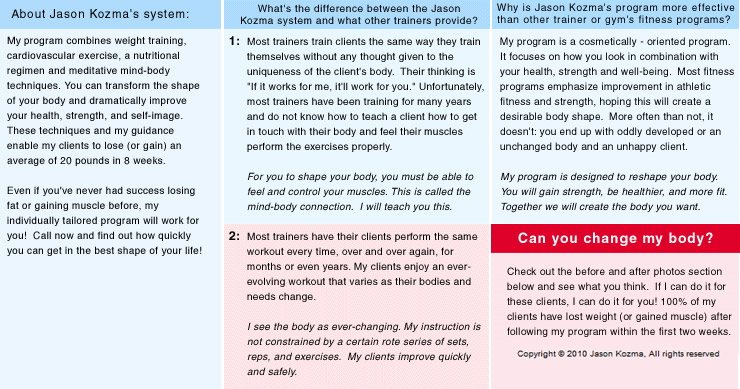 Personal Trainers in Beverly Hills California
Our personal training location in Beverly Hills is on Robertson Blvd.

In home personal fitness training in Beverly Hills, Holmby Hills and the Bel Air is also available for your convenience.

Check out the extensive before and after photos section and inspiring client testimonials and see for yourself why Jason's program is LA's premier personal training service. Meet Jason's High Performance Training Team consisting of Los Angeles' finest personal trainers in the "Team" section.

Our trainers are available for both gym based and in home personal training.

Areas covered include Bel Air, West Hollywood, West Hollywood Hills, Hollywood Hills, Trousdale Estates, Crescent Heights, Oakwood, Park Labrea, Hancock Park and adjacent areas.

function init() { var vidDefer = document.getElementsByTagName('iframe'); for (var i=0; i