Your Los Angeles Personal Trainer
Fitness expert and celebrity trainer Jason Kozma is much more than a personal trainer. Jason is a Body Transformation Artist. Jason has the skills, experience, passion and patience to help you to become your Best Self – The best version of yourself in body, mind, and spirit. As a champion bodybuilder, coach, master personal trainer and martial artist, he has spent a lifetime in the quest for optimal physical, mental and emotional performance.
Jason Kozma brings more than 20 years of experience to the fore to help you reach your individual goals: Be it weight loss and tone, strength and size, or athletic enhancement, Jason has the knowledge and experience to help you get where you need to go. Jason has worked with professional athletes from multiple sports including Major League Baseball and the NFL as well as celebrities, bodybuilders and fitness competitors, executives, CEOs and regular folk. Jason is a competitive bodybuilder having won the following titles: Mr. America, Mr. Muscle Beach, Southern States Champion, Tennessee Valley Champion, Kentucky Derby Champion.
He has exceptional knowledge in the fields of bodybuilding, bodysculpting and sports performance training, nutrition, motivational techniques as well as an extensive background in martial arts, holding a black belt in Wado-Ryu Karate.
Jason's personal training service features fast visual results as well as dramatic increases in strength and health. He has successfully worked with people of all fitness levels: from beginners to competitive bodybuilders and fitness competitors. He was also the first to offer online personal training. If you want rapid and lasting results, smart training and safety while getting to your physical peak, this is the right place for you.

Celebrity Personal Trainer
Former clients include professional athletes such as Marshall Faulk of the St. Louis Rams, Hideo Nomo of the Los Angeles Dodgers, Lovianne Jung of USA softball, Sung-Min Cho and Jung Min Chu of the Tokyo Giants. Jason has recently trained Hollywood actors and personaltites such as Adam Baldwin, NFL network anchor Kara Henderson, young actors Isabelle Fuhrman, Colin Ford, Sammi Hanratty, Kaitlyn Dever and many more over his long career. Jason and his team have also trained numerous other Hollywood celebrities including Oscar – winning writer Bo Goldman, Steve Guttenberg from Police Academy, Cesar Milan the Dog Whisperer, and Chucky Atkins from the Los Angeles Lakers, Robert Downey Jr, Nate Mendel of the Foo Fighters, celebrity judge Cristina Perez, Nickelodeon actress Victoria Justice, Angelina Jolie and her children, Charlie and Brooke Sheen and the JJ Abrams family, Super Model Fabio, Actor Wayne Brady, KABC California Gold's Huell Howser, Actor/Recording Artist John Tesh, Actress Connie Selleca. Plus many whom which will not be named publicly at the clients' request.
Jason's gym is located in Santa Monica on 3rd street Promenade.
Actors: Contact Fitness celebrity Mr America to get you in top shape for your upcoming role!
Los Angeles personal trainer services available with Jason himself
Gym private training
Gym semiprivate training
Nutritional / fitness consultation (in-gym)
Nutritional / fitness consultation (in-home)
Home gym design
On-location training
Corporate wellness and fitness programs
Presentations, speeches and clinics
Top Los Angeles Celebrity Personal Trainer
ABOUT Mr. AMERICA : JASON KOZMA
Television and Media appearances:
MTV's Urban Myth Show
American Muscle Magazine (ESPN TV show)
Discovery Channel's Fitness Fantasy
95.5 KLOS's Impact
Jason on the Fine Living Network:
CyberradioTV.com
Rated world's #1 expert in Personal Training and Bodybuilding on Askme.com
Huffington Post
Sheknows.com
Angelino Magazine
Santa Monica Daily Press
Jason Kozma is a top fitness expert and one of the most effective personal trainers in Los Angeles and the country. His Mr. America's Body Transformation Program is a revolutionary combination of resistance training, fat-burning cardio workouts and balanced nutrition using whole foods. Jason is serious about transforming your body both inside and out. It's not a one-size-fits-all program.
What you get:
Custom Body Transformation Program
Just tell Jason how much weight you'd like to lose and how you want your body to look and he will design a custom program especially for you. In only 8 weeks, you will see results you never thought possible. You will love your lean and toned body, plus you will feel like a completely new person.
Personalized Nutrition Plan
Jason will create a daily meal plan to keep you on track, improve your energy level and increase your strength. You will keep a weekly food log and get weighed in every two weeks.
Complete lifestyle support
Jason supports your new healthy lifestyle with top-notch health and wellness referrals to the best Los Angeles acupuncturists, chiropractors, massage therapists and meal delivery services.
Real Results
If you are ready for a change, this is your opportunity. Jason's program is unlike any other; he doesn't "promise" changes, he guarantees them. With straight talk and no gimmicks, Jason will push you, educate you and help you create the body you always wanted.
Jason has been featured in Angeleno magazine, Cosmopolitan, Musclemag, Huffington Post online, and numerous other publications as well as on MTV, KTLA5, ESPN and Discovery Channel.
The Real Way to Cut Belly Fat by Jason Kozma, Personal Trainer in Los Angeles
This is the number one question! Everyone wants a firm flat tummy. We dream about a six-pack. And how about those abs of steel, just like we on celebrities or famous athletes? The good news is that you don't have to spend hours in the gym doing crunches all day long to achieve the tummy of your dreams.
When it comes to fitness and body sculpting, there are no shortcuts. It's a myth that crunches target your stomach to cut the abdominal fat. Exercises that target specific spots do not work. No machine or exercise alone will get rid of your stomach fat. There is only one way to get a flatter stomach, and that is to reduce overall body fat by adopting a healthier lifestyle. To start burning body fat you will need to radically adjust your diet and workout routine.
Changing your diet to include the foods that can help you get rid of that unwanted belly fat is a great start. The first thing to go is the junk and processed foods. By removing these "foods" from your body, you will cut the main source feeding your excess fat. Instead of junk foods for snacks, choose fruits, vegetables, or nuts. The health benefits are amazing and your body and health will thank you for it later.
No White! You can lose the pounds but that lower belly bulge will never go away unless you stay away from all refined carbs. Cookies, muffins, cereals, bread and pasta, packed with unhealthy high glycemic index carbohydrates will stimulate your body's insulin response that will result in storage of fat in the exact place you want to lose it. Stock your pantry with whole grains instead, like brown rice and quinoa, choose pastas from buckwheat, kamut and spelt. Just remember that it's not carbs that are the enemy. The danger is in refined carbs.
Switch to Olive Oil. Olive oil is great for cooking or topping a salad. It contains monounsaturated fatty acid, which is effective in lowering LDL cholesterol without affecting HDL cholesterol.
Study your body. We are all different. Some people can eat wheat with no problems, while for others wheat products will create constipation and bloating. Pay attention to how you feel after you eat. If you have consumed something that makes you feel bloated, you have either eaten too much or you have eaten the wrong food for your body.
Skip gas-forming foods. Some foods create a bloated feeling in your tummy. Try eliminating these gas-producing foods one at a time to see which ones do not agree with you. Wheat, dairy, broccoli, cauliflower, peppers, sauerkraut, spinach, spicy foods, alcohol, beer, coffee, popcorn and carbonated drinks. Once you've identified the culprits, don't include them in your meals.
Snack on almonds. Almonds contain monounsaturated fatty acid as well as Vitamin E, which work together to keep cholesterol at bay. Almonds are also a tasty way to get fiber and vegetable protein.
It is also critical to incorporate the right exercise routine to chisel your belly. But don't expect instant results, give it some time, flat tummies don't happen overnight.
Some supplements can also aid in body fat loss. Your overall protein intake should be increased by eating lean meats like chicken, and fish. Fiber should be increased via vegetables and some whole grains as well.
Besides a planned healthy diet, a professionally designed exercise program by one of our High Performance personal trainers is vital to your success as well. As you know, smart and consistent exercise will not only burn fat from your body but will protect you from gaining it in the future.
Call or email Jason today to set up a specialized exercise and diet plan that will be customized to your needs to make you lose fat and maintain your new body.
High Performance Personal Trainer locations include Los Angeles, West Los Angeles, Santa Monica, Marina del Rey, West Hollywood, Beverly Hills, Hollywood, Long Beach, Pasadena, Manhattan Beach, El Segundo, Pacific Palisades, Malibu, Calabasas, Woodland Hills, North Hollywood. Home training is available in or near any of the previously mentioned areas.
Celebrity Personal Training Exclusivity
Jason is the #1 celebrity personal trainer in the Santa Monica and premium westside area. Jason always respects his client's privacy and does not publicly insta/tweet clients without express permission. Jason provides maximum results, premium service and anonymity. Jason's professional referrals also follow the same policy.
Favorite Celebrity Personal Training Testimonials
Dear Jason – My body stands up to NW Connecticut (thanks to you), up and down terrain, lots of stairs and a Czech director whose clinical depression makes me wonder if I would do better w/ a Hungarian*.   I miss your brand of pain, — it's funnier…
Affectionately, Bo (Jason Kozma is of Hungarian ancestry, we spoke of this often in our sessions) Bo Goldman *Yes, this is the famous Oscar – winning screenwriter.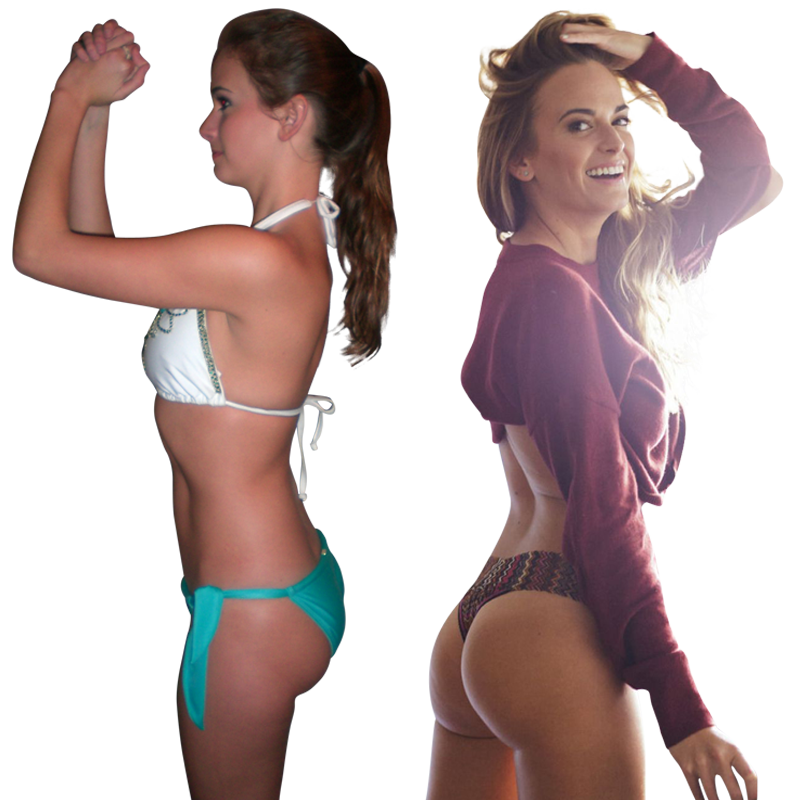 Hey Jason! STILL IN GA on work!! Had an amazing week… Booked a role on vampire diaries and I had two very sexy lingerie scenes! Everyone was complementing my bod!!! And I told them about you!!
Jena Sims, actress
I've played sports and worked out all my life and Jason has helped me get in the BEST shape I've ever been in … at 42.. with a broken back! I started with Jason when I felt blobby and injured, he tailored my workouts to my needs, and now I have 10 percent body fat and lean muscle.  He can give you a diet plan to go along with your workouts and in about a month you will be the "after" in those before and after pictures you've been clicking on.  I've worked with MANY other trainers, and it's not even close.  He's trained Hall of Fame athletes, Hollywood actors and regular folks like you and me and treats us all the same.  He pushes you with humor and you'll notice the results immediately.  Look no further.. you do what he says, you'll get what you want.
Kara S. NFL channel anchor, Manhattan Beach, CA