Bodybuilding Boot Camp with Mr. America Jason Kozma | Los Angeles Bodybuilding Expert
Coaching with Los Angeles Bodybuilding Expert Mr. America!
Advanced bodybuilding coaching with me including a custom designed weight training routine, custom designed nutritional and supplement plan, cardio guidelines and so much more!
Weekly checkups, progress photos, diet and workout tweaks, advanced contest planning and strategy and everything else you need to get people asking: "Do you compete?" or "When is your next show?" or "Congratulations Champ!". A complete bodybuilding lifestyle plan taking advantage of the expertise of a true champion in the field.
Mr. America's Bodybuilding Boot Camp is not a cardiovascular workout like most boot camps. The bodybuilding boot camp is an intensive learning and training experience for bodybuilders, fitness, and figure competitors and people who just want to "look the part". Whatever your ultimate goal is, I will impart you you all of my knowledge of how to achieve maximum muscle size, shape and density and minimal bodyfat.
I am truly excited to offer this service to motivated clients. This offering will make it possible for me to pass on my knowledge to up-and coming "muscleheads" and "hard bodies" from all over the world!
Coming soon – The Bodybuilding Bootcamp Manual (ebook) – email me to get on the early release list!
Mr. America's Champions: Will YOU Be Next?
Congratulations Arsine! 1st place 2017 WBFF Chicago
Congratulations Nick! 2014 Mr. Muscle Beach Physique Champion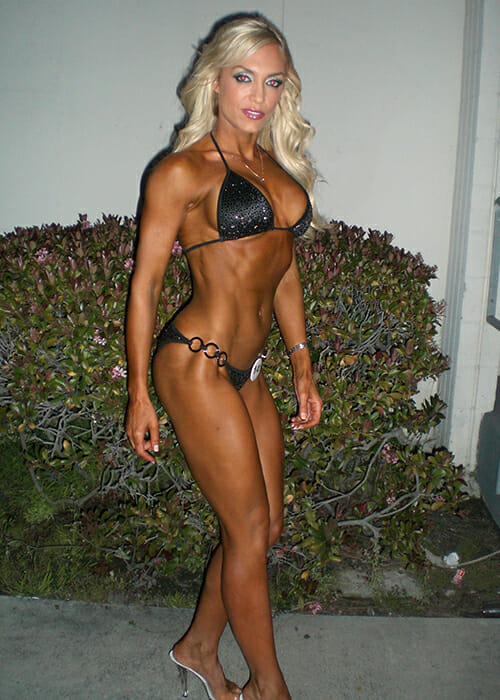 Congratulations Giannci! 2011 Musclecontest 1st runner-up
Congratulations Keith! Masters 1st place 2018 NPC Southwest Classic
Congratulations Diana! Masters Figure 1st runner up 2011 NPC Tournament of Champions
Contact for rate and service options.
Sample Client Testimonials:
Thank you Jason for all you've done for me! Before I came to Jason I had 5 years of training experience. All I was missing was Jason Kozma. With Jason's coaching I placed 2nd and 4th, respectively, in the Mr. California and Mr. World natural bodybuilding competitions I entered in 2006. Standing onstage against fierce competition, in little posing trunks, in front of a crowd is a daunting task. Jason gave me the confidence I needed to compete. He traveled with me to my shows, cheered me from the audience, and came backstage to coach me whenever he saw the opportunity. Thank you Jason for working so hard. And, of course, thank you for giving me the body I always wanted.
I enjoyed the training with Jason so much that I drove an hour to see him 6 days a week from the San Fernando Valley to Santa Monica. Jason developed my muscles meticulously. He scrutinized my physique on a weekly basis, and also probably when I didn't notice and I could never tell when he would be satisfied because his standards were so much higher than mine. I was ecstatic just to see my target muscles growing but that wasn't enough for Jason. When Jason looks at you he sees a classic physique that looks good from every possible angle, with no weaknesses, and that is the direction he'll move you in. I hung on Jason's every instruction because if a pro like him thinks I have potential then it must be true.
In a perfect world where I could just sit on a beach and watch my bank account grow, I would still be training with Jason 6 days a week. Thank you a thousand times Jason. YOU ARE THE MAN!
Although I thought I was doing pretty good, Jason showed me new ways and advanced methods to improve my technique, hence improving my physique and be able to eliminate my weaknesses in my exercises and body. He was able to work around my injuries, reassuring that I would be able to keep up with my goals. Jason also gave me great referrals and shared his knowledge of exercises and supplements with me to help me get closer to my ultimate physique.
Amir, London UK
This is Matt leg pressing 1300 lbs: When he started he did 270 on his first day and almost threw up!
Are you a bodybuilder, fitness or figure competitor, or are you interested in becoming one?
Program Offerings for Physique Coaching Competitors
Nutritional Program (in person or online, bulk/cut)
Online Personal Training Program: My programs are excellent tools for aspiring bodybuilders and fitness competitors.
Posing Coaching
Free Initial Online Consultation: Send me your photos and I'll give you my honest feedback on what you need to work on, what types of shows and divisions to enter, etc.
Jason's Bodybuilding Boot Camp program contains all the information you need to embark on the bodybuilding lifestyle. Whether your goal is to be bodybuilder, men's physique, bikini, figure, or women's physique competitor, bulk or cut, learn the ropes as a beginner or train for an upcoming competition or photo shoot, you can't go wrong training with Mr. America!
Jason's personal training service will create fast visual results as well as dramatic increases in strength and muscle shape. He has successfully worked with people of all fitness levels: from beginners to competitive bodybuilders and fitness competitors. Jason was the first trainer to offer online personal training
Some of Jason's Competitive Clients:
Jason Kozma's Bodybuilding Galleries-

Sign up for Bodybuilding Boot Camp today!
"Nobody ever got in shape by waiting." -JK